Foxwood Plantation offers professional wildlife consultation performed by Mike Hester. Mike has been a wildlife consultant for more than ten years and he specialized in developing quality wildlife habitat for Quail, Deer, Wild Turkey, Dove, Wild Gees and Ducks.
Mike worked with USDA as well as a number of universities (N.C. State, V.A. Tech., V.A. State, N.C. Att and more) in number of occasions in different states across the united states. He also received several awards from USDA for his work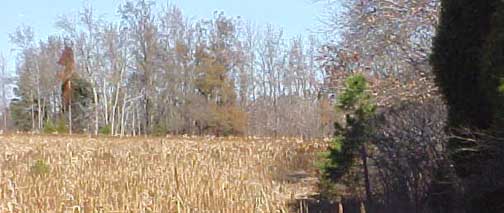 We will design and set up your farm, plantation, or any amount of land to suit your needs for wildlife. We use a variety of warm season grasses: Switch Grass, Big Bluestem, Little Bluestem, Indian Grass, and Love Grass. Food Sources: Sorghum, Millets, Partridge Peas, Bio-Color, AmQuail, Kobe & Korean Lespedeza, Chufa, Clover, Chicory, Sawtooth Oak Trees, and others.
Quail Habitat (Switch Grass, Clover and Wheat,

Grain Sorgum, Bi-color Hespedeza)

Quail Habitat (Bi-color Hespedeza on bith sides

of the road with Savanna Pine Forest)

Quail Habitat (Grain Sorgum, Bi-color Hespedeza)

Deer and Turkey food plot

Imperial Whitetail Institute Clover and Chicery food Plot

Quail Habitat (Lespedeza)
Rates: $70 to $110 per hour plus expenses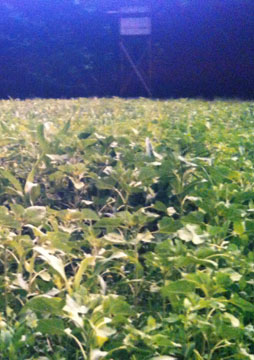 Deer and Turkey food plot
Control burning


Control burn after. Promotes new vegetation
for wildlife habitat management
References:
Backwoods Quail Club - Georgetown, SC. Rick Hemingway 843-546-1466
Camp Bryan - New Bern, NC. Steve Thomas 252-671-9393
Corbett Ridge Hunting Preserve - Mebane, NC. Darell Bigner 336-562-4223
Alamance Farm & Kennels - Mebane, NC. Neal Smith 336-562-2300
Dewitt's Quail Farm - Ellerbe, NC. Chris Dewitt 910-652-2926
United States Department of Agriculture (USDA), Burlington, NC. Phil Ross 336-8228-1753
United States Department of Agriculture (USDA), Greensboro, NC. Gary Cox 336-375-5401
United States Department of Agriculture (USDA), Chester, VA. (Retired) Mitchell Patterson 804-748-0268
Deer food plot (Chicery)

Deer and Turkey food plot

Imperial Whitetail Institute Clover Plot

---
Foxwood Plantation - County Line Kennel
Owned & Operated by Lintash Enterprises, Inc.
4907 N. Hwy 119 Mebane, NC 27302
Mike Hester
(336) 269-0296 before 8pm / (336) 421-3379 after 8pm
info@foxwoodplantation.com